Ancient Herbal Remedies
Regular price
Sale price
$62.00 USD
Unit price
per
Sale
Sold out
This tea is for bringing moisture and wetness back to the vulva. It will also strengthen the uterus, bring minerals & vitamins, cleanse the vagina of mucus, and stimulate libido. This tea should be taken daily for maximum results. Paired with healthy eating of living foods will bring the vagina back to a state of equilibrium. THIS PRODUCT IS NOT TESTED BY THE FDA AND CAN NOT CURE ANY DISEASES.  
Share
View full details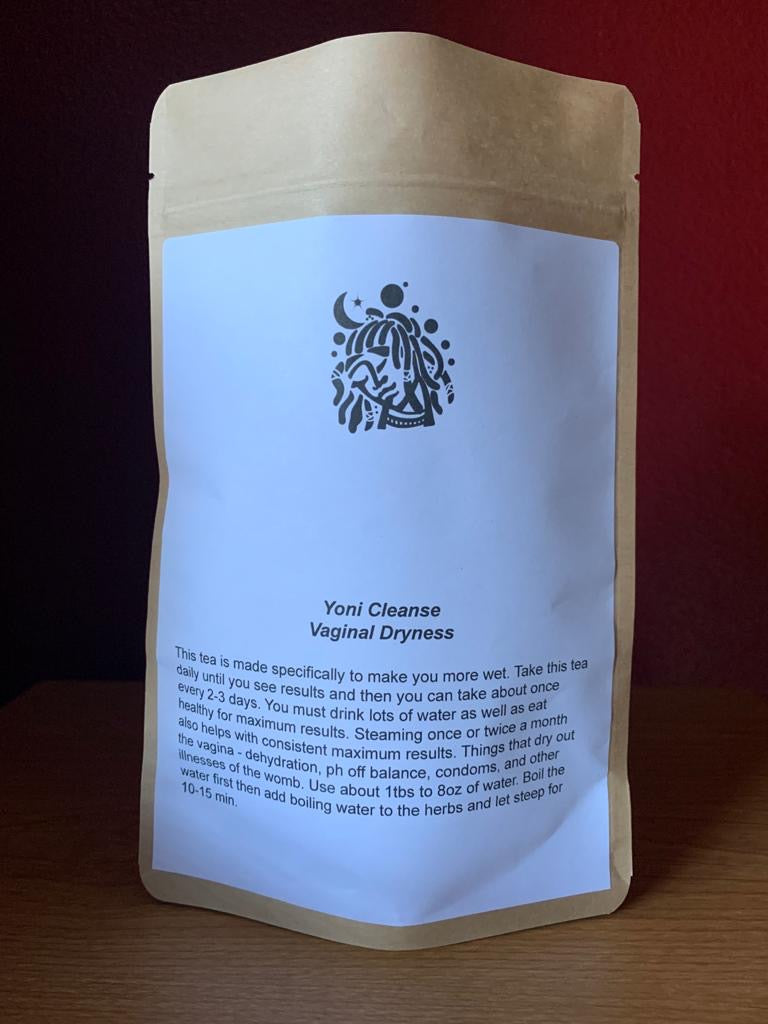 Frequently Asked Questions
How long do the teas last?

Your teas can last up to 4 months stored in a cool dry place. This is a 6 week supply of tea.
Is this tea safe with other medications?

Always check with your doctor first. We provide a full list of ingredients upon request.
What are the main ingredients in your teas?
Can I take this tea while on birth control?

Always consult with your doctor first. You can take most teas while on birth control except the Daily Vitamin Tea because it contains Alfalfa. Alfalfa has the possibility of counteracting with your birth control.
Is this tea safe while pregnant?

We only have one pregnancy tea, The Divine Mother Tea which can be taken after the first trimester. Please consult with your doctor before use.